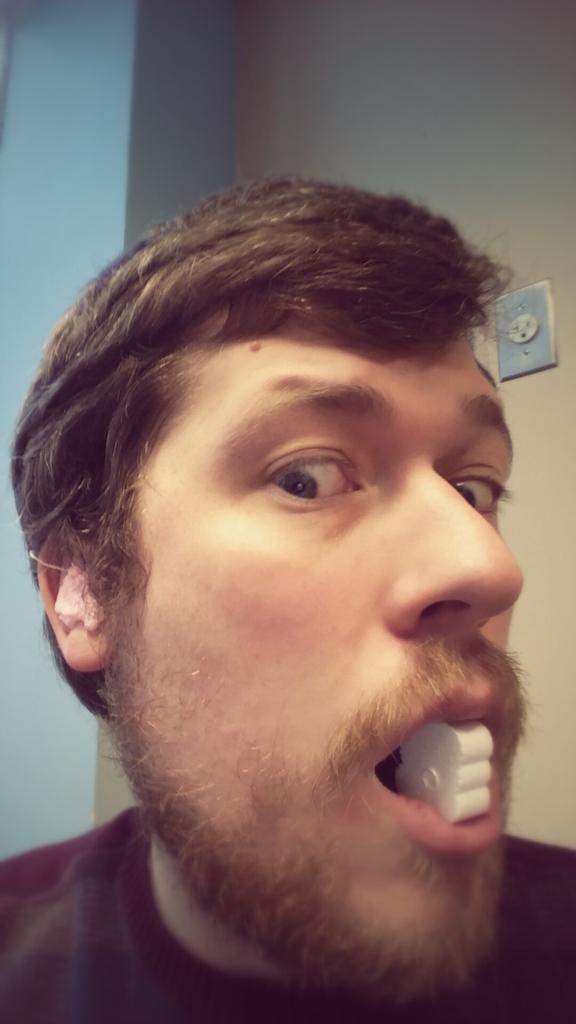 Happy New Year, y'all.
Did you get any digital gift cards recently? Do you know where to spend them? On the HIPS Benefit Comp!
It's up on Amazon and iTunes, so go spend your holiday money on rad tunes for a rad cause.
In case you missed it, we remixed songs by Deleted Scenes and The Caribbean, and they remixed songs by us. Neat, right?
Oh, and you may be wondering about that weird photo of me.
I went to the audiologist recently to get molds made for custom hi-fi earplugs (for a second pair, actually).
They put goop in my ears (pictured) and it felt weird and awesome.
Custom earplugs reduce volume without distorting sound, so everything is still clear, just quieter.
If you're a musician or a frequent show-goer, get some ear protection dawg! It's like using a condom--it's important!